news
UVA Cancer Center's Cutting-Edge Immunotherapy Soon Available With No Hospital Stay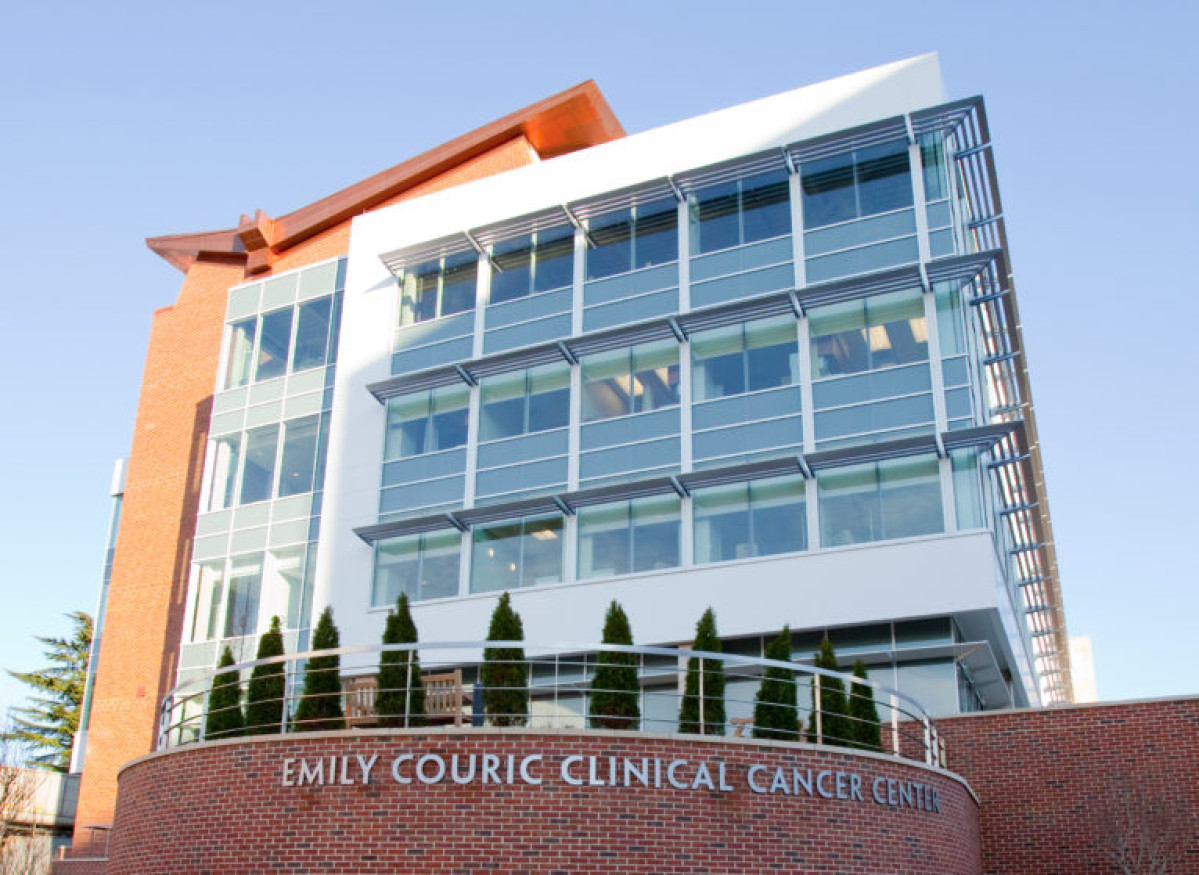 A cutting-edge type of cancer immunotherapy – which supercharges immune cells to better destroy cancer cells – will no longer require a hospital stay for select adult outpatients at UVA Cancer Center beginning later this month.
Based on evaluations by UVA Cancer Center's treatment team, appropriate patients will be able to receive chimeric antigen receptor (CAR) T-cell therapy as outpatients in the infusion center at UVA Health's Emily Couric Clinical Cancer Center. The outpatient treatment option will mean patients can receive care in a more comfortable setting, said Indumathy Varadarajan, MD, a UVA Cancer Center oncologist who is leading the program.
"As outpatients, they can receive additional support from family and loved ones, have the food and drink of their choice and yet receive the same medical care they would if they were in the hospital," she said.
CAR T-cell therapy extracts a small number of white blood cells called T cells – either from the patient's blood or a donor's blood – then genetically modifies them to kill cancer. Those modified T cells are then infused back into the patient, where they replicate into a vast army of cancer killers. The therapy is used to battle blood cancers such as acute lymphoblastic leukemia, mantle cell lymphoma, non-Hodgkin's lymphoma and multiple myeloma.
Patients interested in learning more about outpatient CAR T-cell therapy can call 434.310.0825.
Immunotherapy has proved to be one of the most important cancer breakthroughs in decades. Top researchers at UVA Cancer Center continue to explore its potential, and UVA recently launched the world's first Focused Ultrasound Cancer Immunotherapy Center to open new fronts in the war against many different forms of cancer, from breast cancer to brain tumors.
Finding new and better ways to deliver the most advanced cancer care is a primary mission of UVA Cancer Center, one of only 54 cancer centers in the country designated as a comprehensive cancer center by the National Cancer Institute. The designation recognizes elite cancer centers with the most outstanding cancer treatment and research programs in the nation.