lvg news
This Alum's Tech May Revolutionize Knee Joint Replacement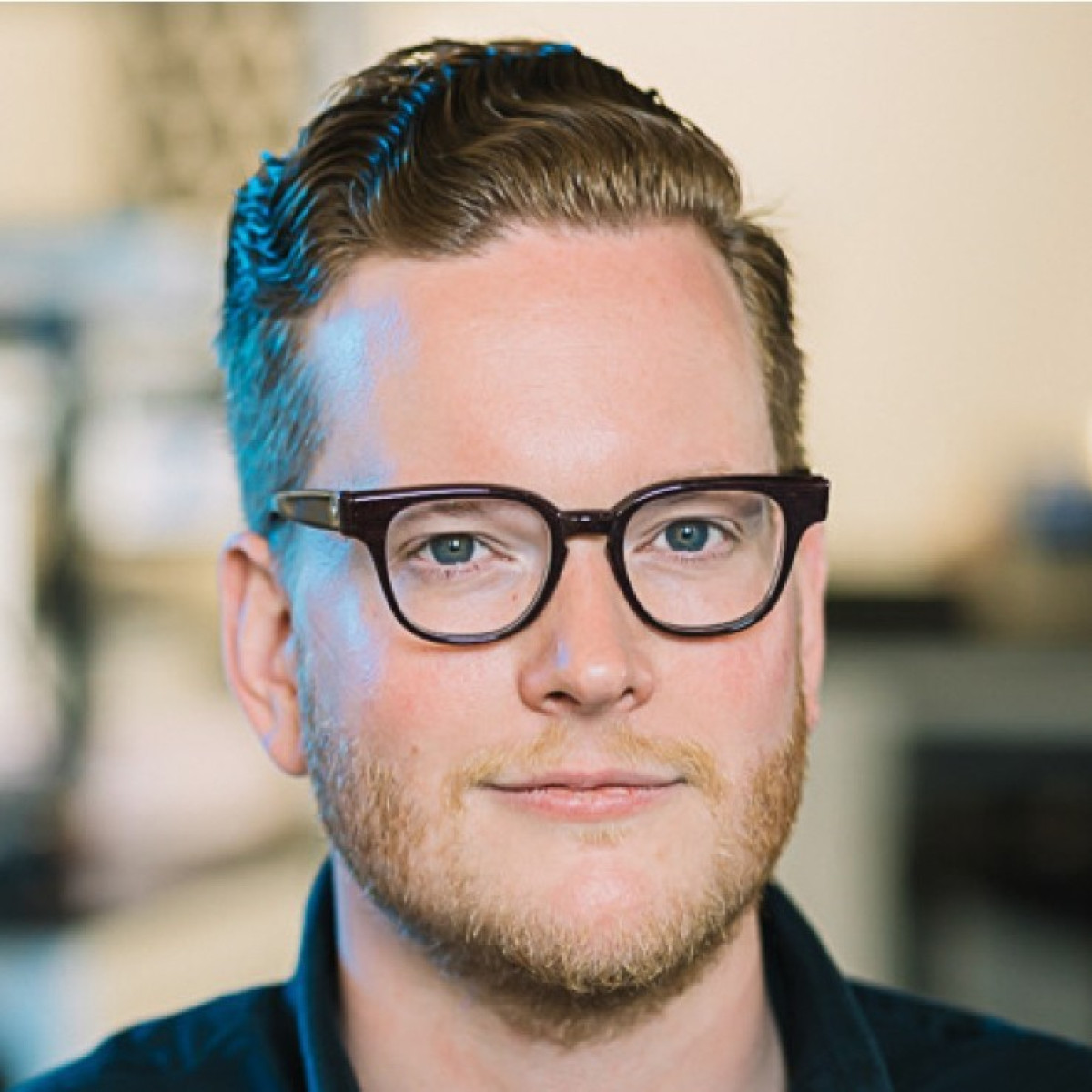 Benjamin Holmes can pinpoint the exact moment he fell in love with the field of biomedical engineering. As a third-year student at the University of Virginia more than a decade ago, he was taking an introductory course taught by School of Engineering and Applied Science professor Silvia Blemker. Engineering of Musculoskeletal Tissue focused on the biomechanics, as well as the biology and physics, of the human body.
During a class, Blemker played a GIF that showed how muscles worked, and Holmes, who until that point had been mainly focused on mechanical engineering, was mesmerized.
"This is extremely nerdy, but I have this very clear memory of it," he said. "It's just an incredible process – a chemical change causes these structures to move. When you think about how much we take for granted just talking, walking, moving your arm, holding things …
"There's this complex, very fast biological process that makes that happen. That was the moment that really clicked for me, just in terms of how cool the body and biology are."
Holmes went on to graduate from UVA with a mechanical engineering degree in 2009, but the moment led to the Fairfax native getting his master's degree and Ph.D. in biomaterials and regenerative medicine from George Washington University.
In 2016, Holmes, through the National Science Foundation's Innovation Corps Hub program – commonly known in the tech world as "I-Corps" – started a company called Nanochon.
Today Nanochon, a University of Virginia Seed Fund portfolio company, is on the cusp of revolutionizing the knee joint replacement landscape, said Matt Rannals, a senior associate at the UVA Licensing & Ventures Group.
"One of our primary missions here at LVG is to improve people's lives around the world, and we believe Nanochon's cutting-edge tech has the potential to do just that," he said.
Holmes sure thinks so. He said Nanochon's cartilage implant, known as the "Chondrograft," can help a wide spectrum of people with knee problems.
"We believe there are roughly 500,000 patients annually in the U.S. who could qualify for the product," Holmes said.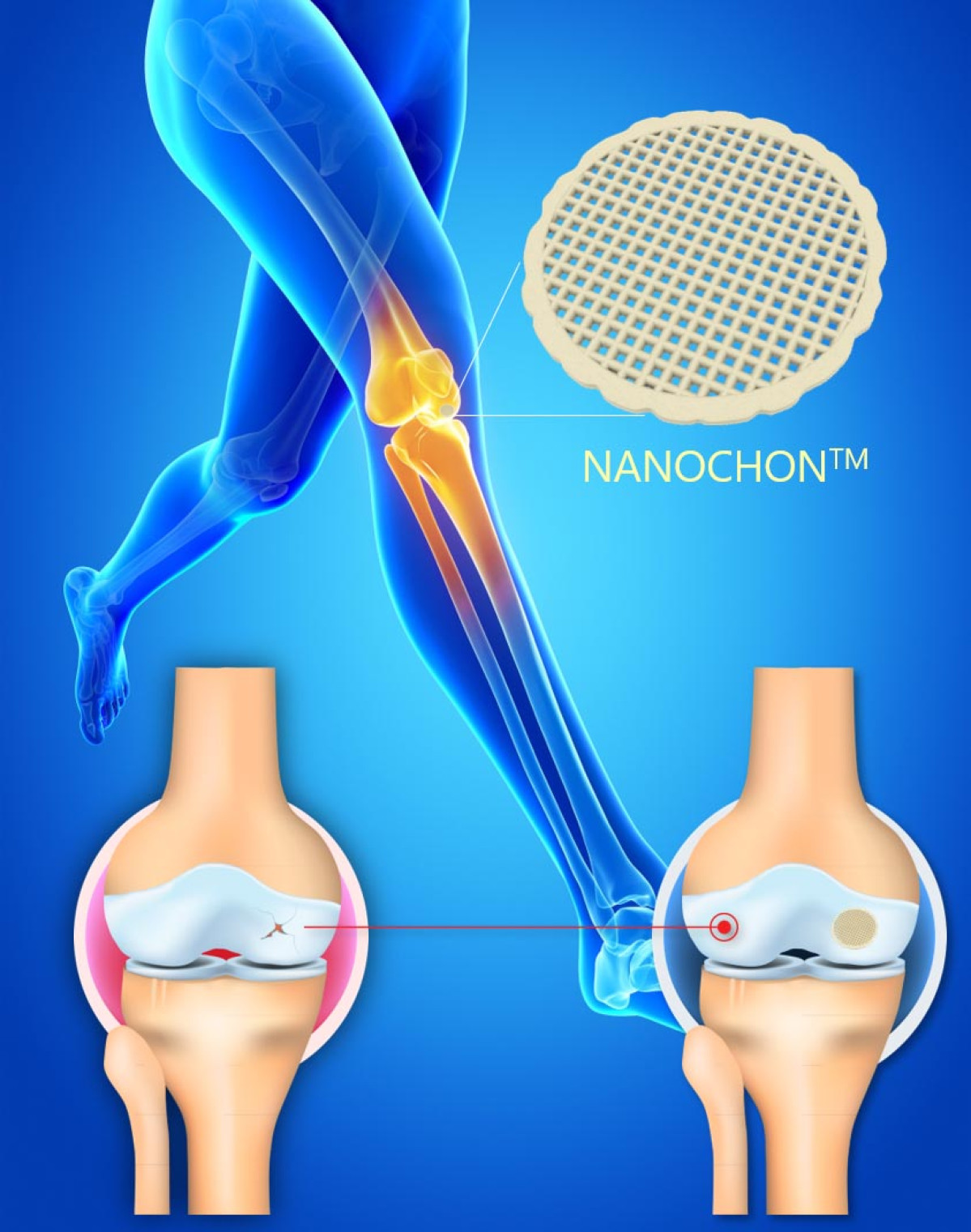 The Chondrograft uses a combination of nanomaterial and 3-D printing to harness the capacity of stem cells to self-repair tissue at the site of the injury in the joint. The implant mimics the natural collagen in cartilage, providing a "scaffold" structure for the cells to grow and directing their behavior. Roughly the size and shape of a coin, it is inserted into the knee during an arthroscopic procedure to fill in the cartilage damage. Over time, it degrades and is replaced by healthy tissue.
"A lot of companies are trying to solve this problem, but nobody is solving it the way we are," Holmes said. "Historically, the approach was, 'Let's try and get living tissue or living cells into the site of the cartilage loss.' There are some things now on the market that do that – a way to deliver live cells into the lesions. They work OK. I think the problem is that they're difficult to deliver and have high costs associated with them, so there's not very good access to that type of care.
"We're trying to tackle it differently, almost like a next-generation knee replacement. We're using next-generation synthetic materials and more modern approaches to manufacturing metal, trying to reengineer the knee replacement and make it less invasive."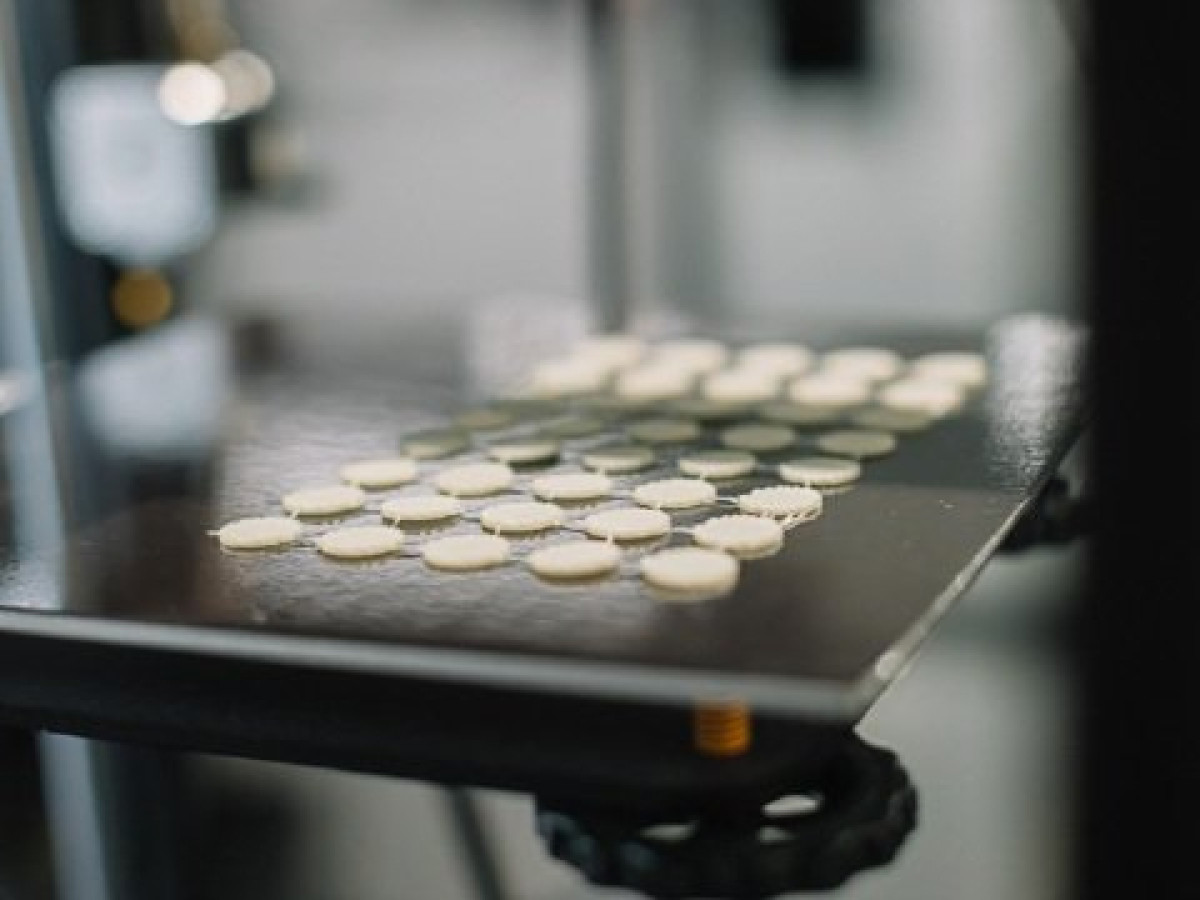 Nanochon is currently raising money for its first human trials. Holmes said the feedback that he and his team have received from sports medicine surgeons is that people would prefer a natural regenerative solution to a replacement.
"We want this to be an option for anyone who is in moderate stages of the disease, but is still considered pre-knee replacement," he said. "That's a pretty wide range – anybody from a 20-year-old with a traumatic injury, all the way up to a 55-year-old who is looking for an alternative to knee replacement."
Nanochon's timing couldn't be better. Right now, the sports medicine sector of health care is booming. According to Fortune Business Insights, the global sports medicine market is projected to reach $9.86 billion by 2026.
"People are injuring themselves and/or developing arthritis or other degenerative diseases in greater numbers and at earlier ages than ever before – so it's a really compelling clinical need and it's a really compelling business opportunity," he said.
The UVA Licensing and Ventures Group has been an invaluable resource, Holmes said.
"LVG has been an incredible supporter of Nanochon, helping bring in other investors in the seed round and being an active partner in ongoing fundraising efforts," he said. "As a member of the board, they have also been part of the management team, navigating operations challenges and providing guidance. I can't say enough good things about the work that they do over there on 722 Preston Ave. They make an entrepreneur's journey infinitely easier."