uva news
Study Shows Public Universities Like UVA Are Major Economic Drivers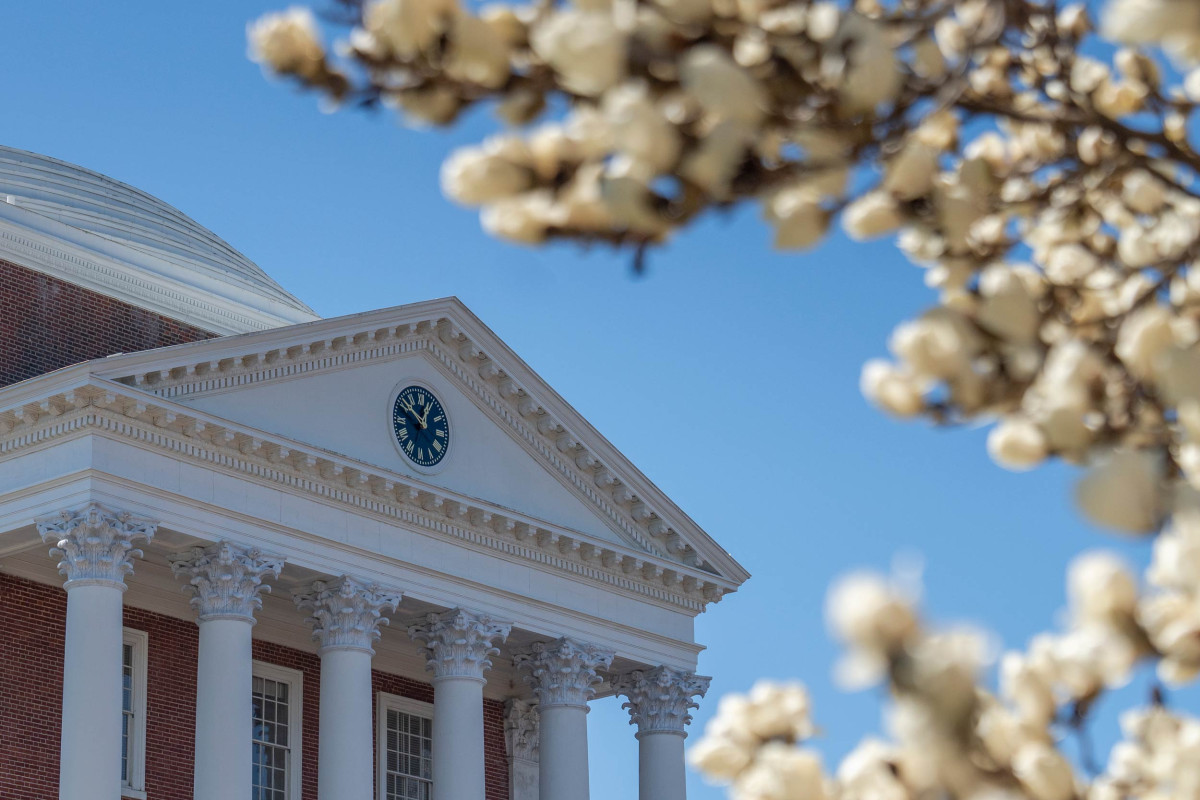 Public colleges and universities are vital to Virginia's economy, accounting for nearly $4 billion in annual state revenue, according to a report issued this week by the Virginia Business Higher Education Council.
The economic impact study, conducted for the council by the University of Virginia's Weldon Cooper Center for Public Service, and based on fiscal year 2021 data, also found:
Public higher education has a total economic "footprint" of $52.4 billion in state gross domestic product, or GDP, and supports 188,379 jobs.
Each dollar spent on public higher education results in an additional $1.89 of state revenue and $25.59 in additional state GDP.
As part of the overall impact, medical centers at UVA and Virginia Commonwealth University account for a combined 45,626 jobs, $4.6 billion in state GDP and $356 million in annual state revenue.
Research expenditures account for 13,510 jobs, $1.1 billion in state GDP and $96 million in annual state revenue.
The new report also provides insight into UVA's role as a major employer; a purchaser of goods and services; an institution that awards degrees with a magnified economic impact; and a center for patient care, research and entrepreneurship.
"This report shows that, like other public colleges and universities across Virginia, UVA is a key driver of economic vitality, taking into account spending, entrepreneurial ventures, employment opportunities and more," said UVA President Jim Ryan, who is a member of the Virginia Business Higher Education Council's governing board. "I am grateful to the Weldon Cooper Center for their great work in helping us better understand our impact, and to the entire UVA community, which contributes so much to the strength of the commonwealth."
In addition to assessing the economic impact of the entire public higher education system in Virginia, the report also outlined the impact of individual institutions, such as UVA. Using the same methodology as the broader study, the focus determined that the "total economic contribution" from UVA operations during the year was $7.2 billion in GDP and the total annual state tax revenue contribution was $567 million.
"It's humbling and exciting to see how UVA operations are put into the context of statewide impact and to reflect on how our institution contributes to this region and all Virginians," said Jennifer "J.J." Wagner Davis, UVA's executive vice president and chief operating officer. "We are grateful for the opportunity to contribute to the wellbeing of our community by providing rewarding careers, a world-class education, outstanding patient care and research that contributes to solving global challenges."
The study also found that in FY 2021:
The University spent $1.3 billion on goods and services and $488 million for capital purchases.
UVA employed 17,830 faculty and staff, including part-time positions, and spent $2.4 billion on employee compensation, including salaries and benefits.
Its full-time students spent an estimated $377 million during the year, while student visitors spent another $24.1 million on goods and services.
Forty companies that are startups from the University were active in Virginia in the fiscal year, accounting for 1,148 jobs and $8 million in annual state revenues. In fact, UVA startups generated two-thirds of the state revenue from startups in the fiscal year, according to the study.
Through the UVA Licensing & Ventures Group, the University has launched eight companies and invested $2.48 million in seed fund capital the past two fiscal years.
The Virginia Business Higher Education Council study found that UVA's "employment effect" totaled 45,441 jobs and generated $4.1 billion in state GDP and $338 million in annual state revenues.
"Public higher education institutions play a vital economic role, and Virginia is no exception," Weldon Cooper Center economist Terance Rephann said. "We looked at spending, educational activities and research commercialization at 15 four-year institutions, one junior college and 23 community colleges, and found that the economic impact of Virginia's public higher education is steadily expanding even in the face of the recent COVID-19 pandemic."
The report said the estimates "include the direct economic effect of university-related spending as well as the economic indirect and induced effects (such as multiplier effects) that result from university purchases and payroll turnover when money changes hands in the state economy."
"As found in our most recent study, for every one dollar spent on our public higher education system, the result is more than $25 of Virginia gross domestic product and nearly $2 back to the state treasury," Kirk Cox, president of the Virginia Business Higher Education Council, said. "The system more than pays for itself."
The economic impact study was commissioned by the Virginia Business Higher Education Council as part of its fall "Growth4VA" campaign, which seeks to promote additional funding for higher education in Virginia through strategic investments that support internships and "talent pathways" for students in the years ahead.
Part of the UVA Karsh Institute of Democracy, the Weldon Cooper Center for Public Service offers applied research, leadership development programs, local government consulting, and unbiased data and analysis to public servants and policymakers across the commonwealth.