lvg news
Save the Date: Innovator of the Year Award Banquet Set for Feb. 16
The 30th annual event will take place at the Rotunda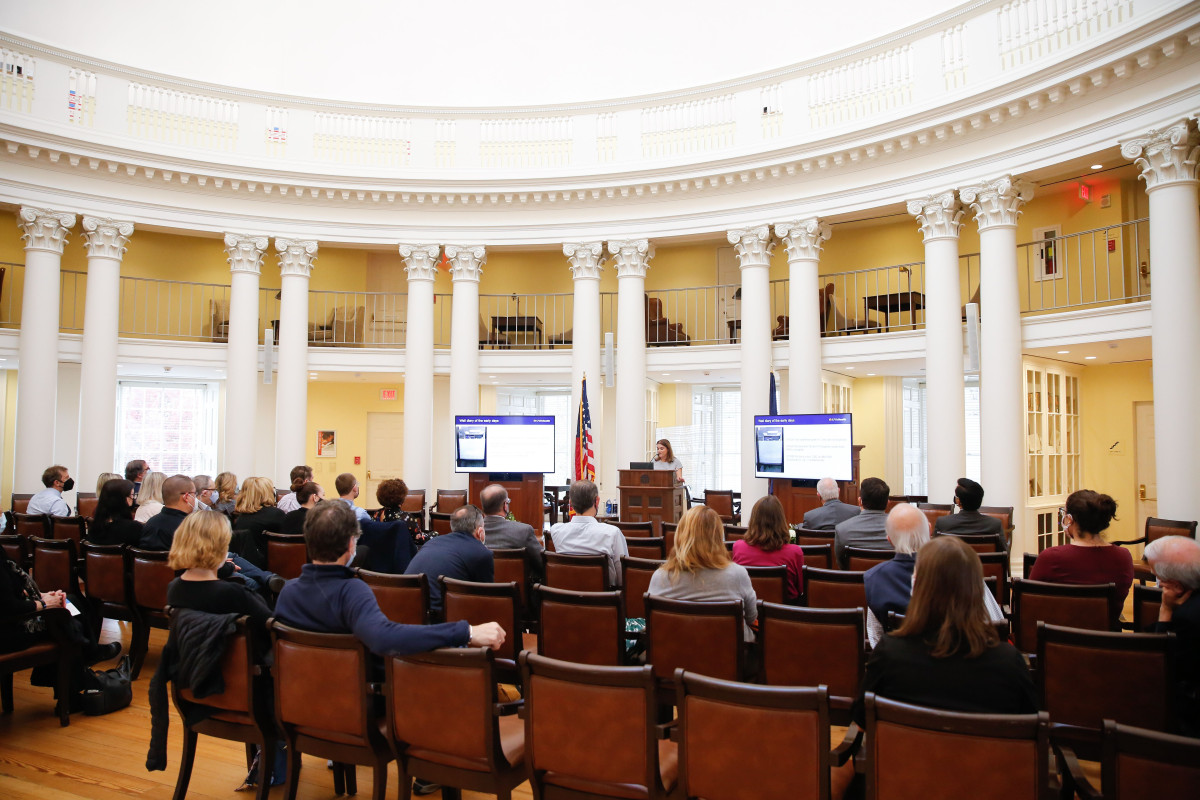 The 30th annual University of Virginia Licensing & Ventures Group Innovator of the Year Award banquet is scheduled for Thursday, Feb. 16, 2023 at 3:30 p.m. in the Rotunda's Dome Room.
The award, which comes with a $10,000 cash prize, goes to the UVA researcher or team of researchers whose work is making a major impact.
Previous winners include Dr. Amy Mathers, Dr. Rebecca Dillingham, Karen Ingersoll, Lee Ritterband and Dr. Jeffrey Elias.
Stay tuned for more details.
You can read all about last year's winner in our 2022 annual report.