lvg news
Laser Focus: UVA-Born Company Revolutionizing Thermal Measurements
Laser Thermal co-founder John Gaskins announced a $2.9 million investment to expand the company's Charlottesville facilities.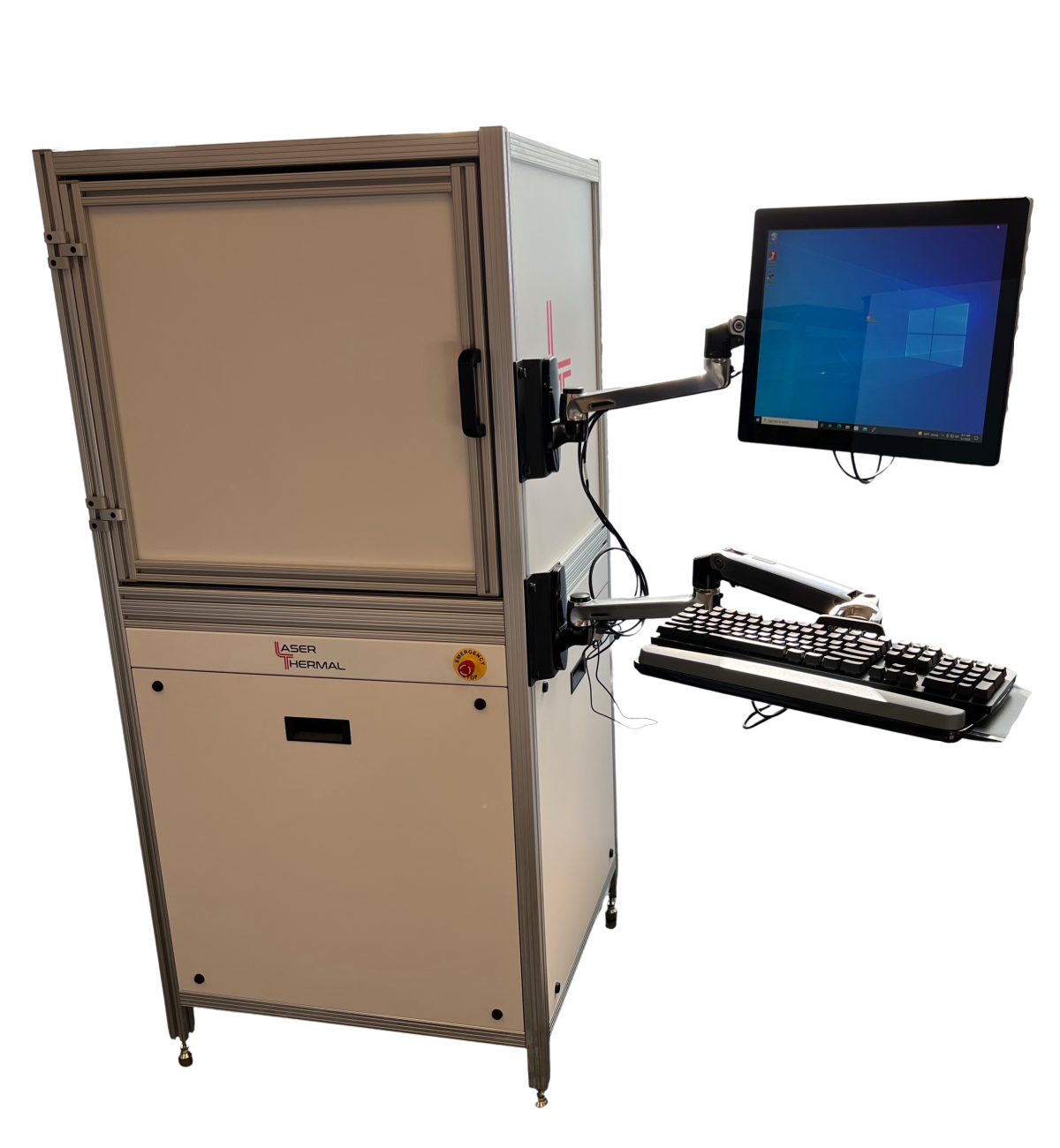 To understand the importance of obtaining precise thermal measurements, look no further than the exploding smartphone debacle of 2016.
The Samsung Galaxy Note 7 caused several users to suffer second- and third-degree burns and cost the company an estimated $17 billion due to two recalls, and, eventually, a discontinuation. After a lengthy investigation, Samsung determined that defective phone batteries generating excess heat caused the explosions.
As products continue to shrink and become more complex, thermal management is the most significant challenge to designing and building the next generation of products. Overcoming these challenges requires a better understanding of the thermal properties of materials and how they can be used to prevent overheating.
Historically, measuring and analyzing a material's ability to conduct or resist heat has been difficult, but Laser Thermal, a Charlottesville company founded by University of Virginia alumni John Gaskins and Patrick Hopkins, is working to change that.
Laser Thermal was founded in 2020 and currently focuses on serving testing needs in the semiconductor industry, but its tool has the potential to help companies in other industries increase quality control, speed their products to market and create better technology.
The scale at which Laser Thermal can make measurements is their calling card.
"We're in our wheelhouse when we're in the nanometer and micron range," Gaskins said. "The diameter of a human hair is, on average, about 100 microns or 0.1 millimeters. We make measurements on scales 1,000 to 10,000 times smaller than that."
Laser Thermal already counts several Fortune 500 companies and major research universities as its clients. In July, Virginia Gov. Glenn Youngkin announced that the company will invest $2.9 million to expand its operations in Charlottesville, creating an additional 28 new jobs at its manufacturing, research and development facility at Ix Park.
"Laser Thermal's decision to expand its research and development capacity in Charlottesville highlights the economic development generated from our world-class universities like the University of Virginia and the innovation and talent they produce," Youngkin said. "The company's success also showcases Virginia's ongoing technology sector growth, and we look forward to a continued partnership."
Due to the proximity to major shipping hubs and international airports, and the ability to maintain collaborative ties with UVA, Gaskins said starting a company in Charlottesville was a no-brainer.
"Many of our employees are originally from Virginia, or are happily transplanted, and love working at a high-tech company located in such a beautiful, friendly and innovative state," Gaskins said.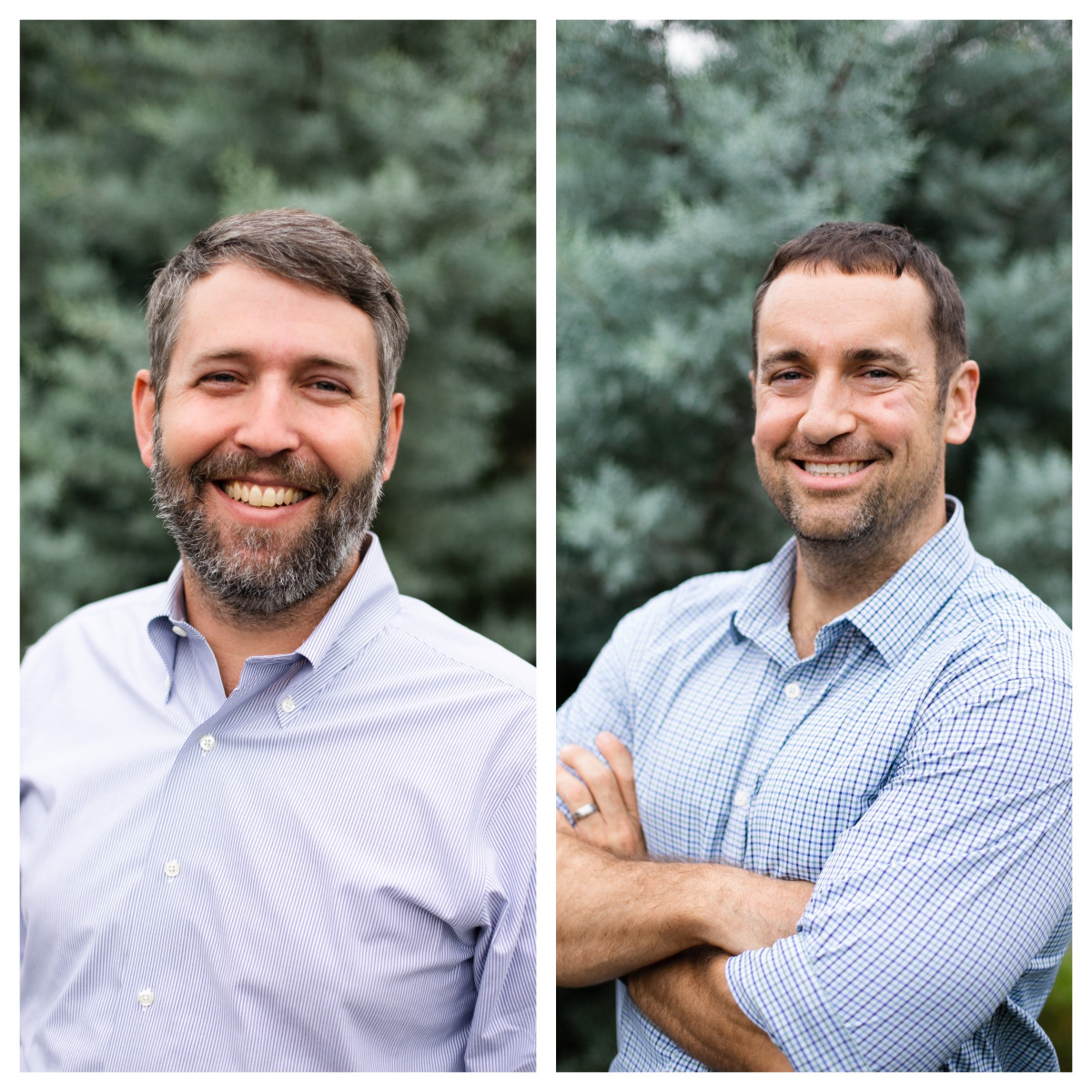 Gaskins and Hopkins earned their bachelor's degrees and doctorates from UVA.
"UVA did a great job of making me a well-rounded engineer with a strong emphasis on writing and communication, which has served me well throughout my career," Gaskins said, "especially as I've gone from engineering to more of the business side of things."
After completing his doctorate, Gaskins joined Hopkins' ExSiTE Lab at UVA. He and the rest of Hopkins' lab were making extremely small-scale thermal measurements and wondered why the practice wasn't more widespread. That's because the technique was both labor-intensive and difficult to master, requiring constant oversight from scientists and doctoral students.
Gaskins, Hopkins and Brian Foley, the vice president of research and development at Laser Thermal, discovered a means to simplify the measurement using fiber optics, which UVA Licensing & Ventures Group in-house attorney Robert Decker helped them patent in 2016.
"Rob was an enormous help to us throughout the entire patent process," Gaskins said. "Without him, I don't know where we'd be."
In 2019, the team invented a new, much simpler, method to perform the tests using their existing fiber optic intellectual property and put it into a device they created called SSTR-F, ultimately licensing both pieces of intellectual property through LVG.
Laser Thermal was founded just before the start of the pandemic.
"I don't think we had the aspirations to be as big as we are right now," Gaskins said. "When Patrick and I spun out the company in 2020, we were thinking we could make a few of these in our basement and just sell them to customers, not really understanding the full scope of what it takes to take something from an academic prototype to a commercial tool that can be used by some of the biggest companies in the world."
Gaskins says LVG was, and continues to be, invaluable.
"They've helped push us along," he said. "We can always ask their licensing managers if they have connections within the industry. And Rich Chylla has a strong background in commercialization and pulling up companies. He's been a great resource as well."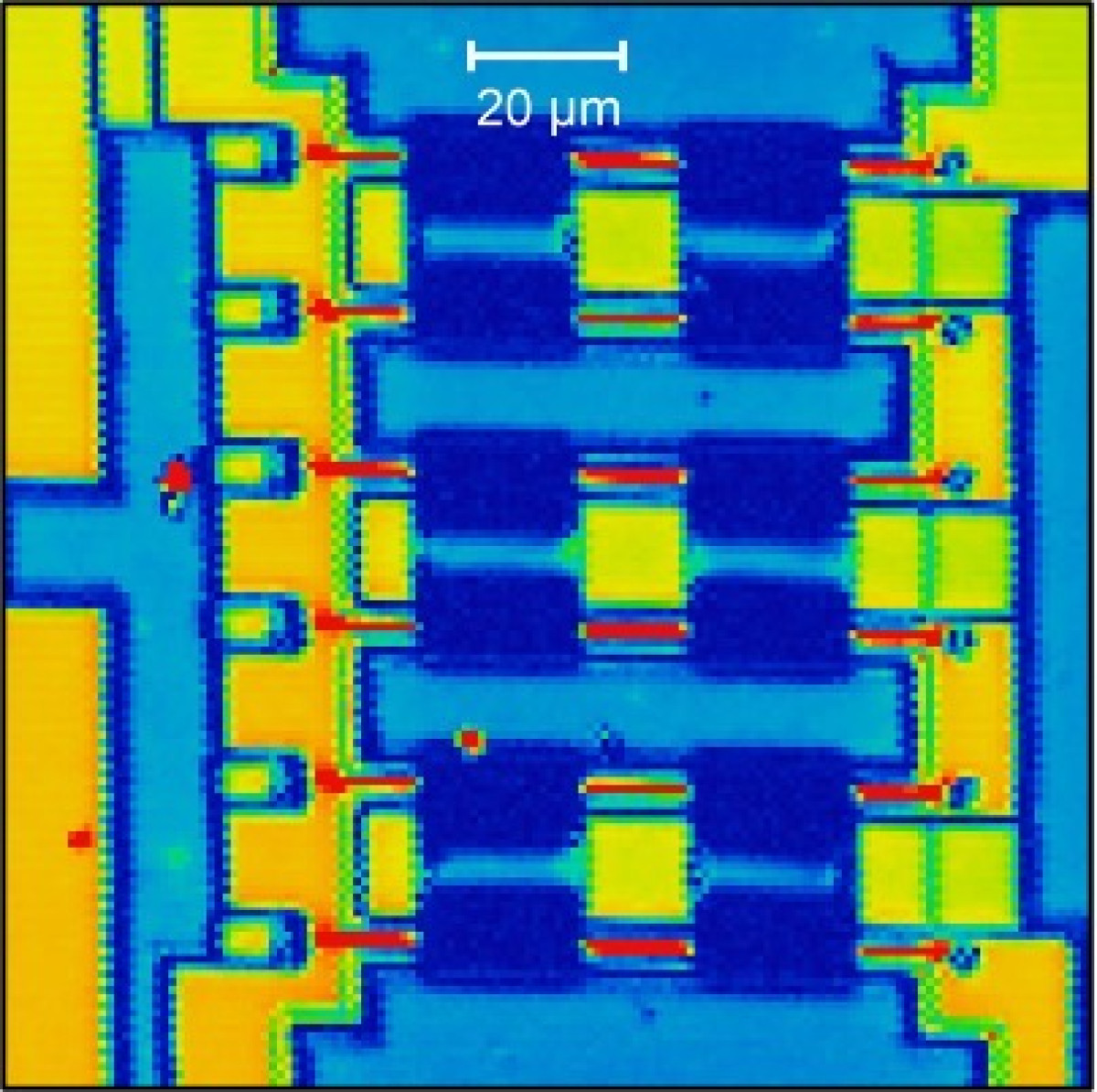 The recent passage of the CHIPS and Science Act has most certainly been a fortuitous development for Laser Thermal.
"There's all this money being pumped into the U.S. ecosystem and companies are looking for competitive advantages," Gaskins said. "As a company, we really believe we offer a competitive advantage in understanding thermal properties to a level that really hasn't been available before.
"When you think of thermal failure, you always hear of bad stories like a Samsung Galaxy [phone] blowing up. That is largely because the industry has approached thermal from a reactive standpoint. We feel what we bring as a company is the ability to be proactive about thermal properties, thermal failure and heat flow."
Since launching Laser Thermal, Gaskins and Hopkins have leveraged their UVA ties to expand their business. Many of their product engineers and research scientists are UVA graduates, and the company has helped Darden students gain valuable internship experience by participating in the school's Batten Venture Internship Program.
UVA Assistant Vice President for Economic Development Pace Lochte sees a bright future for the company, one that is aligned with larger University and state economic development priorities.
"Laser Thermal is contributing important, highly relevant work to the rapidly growing semiconductor industry that will further reinforce Virginia as a good place for chip manufacturers and suppliers to do business," Lochte said. "From a workforce perspective, this is going to create additional opportunities for our students to remain in Virginia after graduation, retaining valuable talent in Virginia."
Gaskins, who left UVA fulltime in April of 2021, said the last few years have been a bit surreal.
"In the span of two years, I've gone from running a lab at UVA to running a company in Charlottesville," he said. "I don't think we could have imagined that it would grow this quickly. The city of Charlottesville and LVG have been great partners."