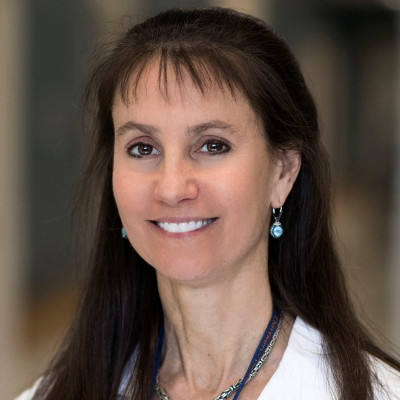 Karen Johnston
Co-Director iTHRIV
Dr. Johnston is the co-director of the integrated Translational Health Research Institute of Virginia (iTHRIV), a federally funded collaboration between UVA, Virginia Tech, Carilion Clinic and Inova that facilitates clinical and translational research across Virginia.
iTHRIV offers a variety of tools and resources, including pilot/seed grant funding and training opportunities for research professionals and community partners.
iTHRIV connects clinical and academic investigators with diverse communities, patient groups, non-profit organizations, government agencies and industry partners for health related research, working to ensure that institutions are addressing the important needs of the community.
Dr. Johnston, the Harrison Distinguished Professor of Neurology and Associate Vice President for Clinical and Translational Research at UVA, graduated from medical school at the University of Rochester School of Medicine in 1991. She did her neurology residency at the University of Rochester Strong Memorial Hospital and a vascular neurology fellowship at UVA.
Dr. Johnston joined the UVA faculty in 1997 and obtained a master's degree in outcomes research and clinical investigation in 1999. She is board certified in general neurology and vascular neurology.