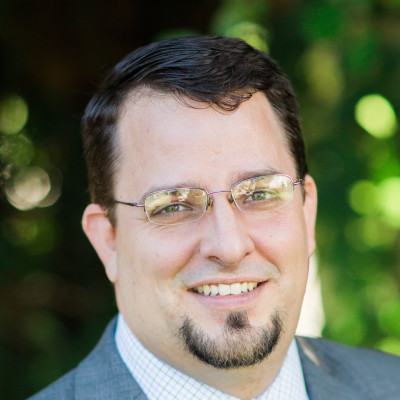 Joshua P. Mauldin
Director, Licensing
Josh Mauldin (GRAD '08) is the Director of Licensing for the UVA Licensing & Ventures Group. He is responsible for the commercialization of UVA discoveries through business development, partnering, licensing and new venture formation. His contributions support the advancement of technologies in biomedical sciences and chemistry.
Josh has been with the organization since 2012. He joined as a graduate student intern at LVG while completing his Ph.D. in Cell Biology and studying the signaling mechanisms that regulate cytokine gene expression in macrophages following bacterial infection.
In his years at LVG, Josh has become a reliable liaison to the UVA departments of Biology, Biomedical Sciences, Chemistry, Medicine, Physics, Statistics, and the Beirne B. Carter Center for Immunology Research.
Education:
Ph.D., Cell Biology, University of Virginia
M.S., Biological and Physical Sciences, University of Virginia
B.S., Chemistry, Georgia Institute of Technology
B.S., Applied Biology, Georgia Institute of Technology
Professional Memberships:
Association of University Technology Managers (AUTM)
Charlottesville Business Innovation Council (CBIC)
Licensing Executives Society, USA & Canada (LES)
Virginia Biotechnology Association (VirginiaBio)
Biotechnology Industry Organization (BIO)
Academic Licensing Community of Virginia (ALCOVe)