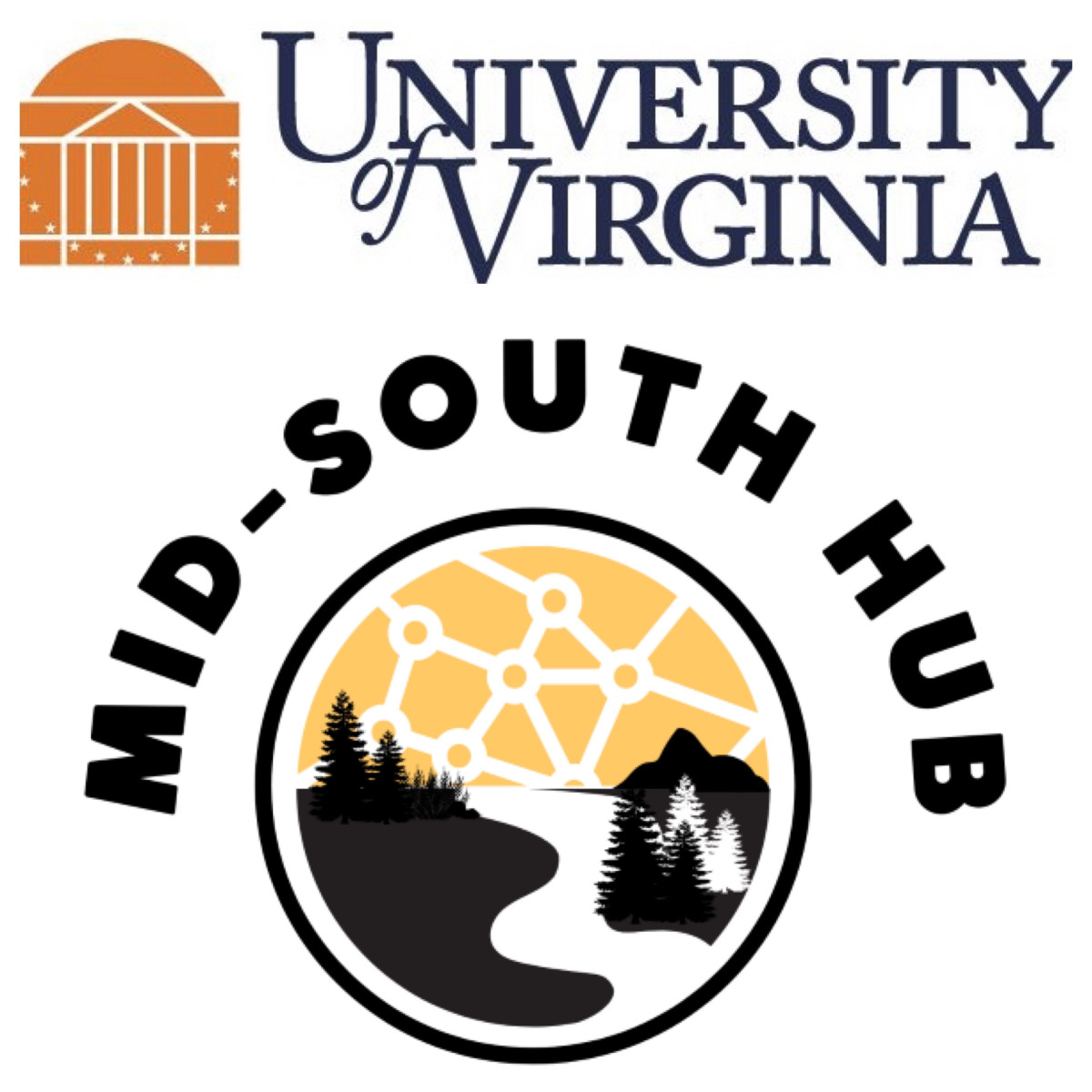 In 2022, the U.S. National Science Foundation announced that the University of Virginia would be part of its new Mid-South Innovation Corps Hub, a consortium whose aim is to enhance innovation capacity, support promising research, generate economic value and create opportunities for diverse communities.
One of five such NSF hubs spread throughout the country, the hub is led by Vanderbilt University and also includes George Mason University, Jackson State University, Meharry Medical College, Tennessee State University, the University of Kentucky, the University of Louisville and the University of Tennessee.
The five hubs are funded for up to $3 million for five years and will make up the NSF-led National Innovation Network, an organization of I-Corps Hubs that make up the program's regional and national training programs. The goal of the network is to accelerate the translation of discoveries into new solutions that benefit society.
The I-Corps program was launched to support NSF's mission through experiential learning using the customer discovery process — allowing teams to quickly assess their inventions' market potential. I-Corps prepares scientists and engineers to extend their focus beyond the laboratory to increase the economic and societal impact of NSF-funded and other basic research projects.
Current Offering
Short Program – Discovery
Includes training from a certified I-Corps instructor, connection to mentors and interactive sessions with the LVG staff
Additional Support
Qualifying teams who successfully complete Discovery may receive funds for customer discovery and ongoing mentorship from LVG staff
Requirements/Commitment
Participants must be part of a 3- to 5-person team
Team members have different responsibilities but work together (see below for descriptions of positions/responsibilities)
The team works toward the commercialization of a product or technology
An average of 5 to 8 hours per week spread across team members – especially during the customer interview/discovery process. Time will be needed to determine who to talk with, and to then schedule and conduct the interviews.
Open-mindedness about your product/technology and your potential customers (what you find during the customer discovery process may change a lot!)
Understanding that customer discovery is best accomplished through asking questions, not talking about your product/technology. We know you want to tell the world about your creation and what problems it solves, but to get the best feedback about the potential market, you will need to limit what you reveal to the customers you interview.
Benefits
Understanding basics of the business model canvas
Demonstrating best practices for customer discovery
Developing a value proposition
Defining customer segments
Communicating lessons learned
Key Terms
Technical lead – Typically a faculty member who is the technology inventor and serves as principal investigator, or a postdoctoral researcher who has deep expertise in the core technology area to be evaluated for market potential
Entrepreneurial lead – Typically a graduate student or postdoctoral researcher who leads the team and is committed to commercialization
Mentor – An industry expert with business/entrepreneurial experience who is independent from the technology development and team
Customer discovery – The process of hypothesizing who your market is and what their needs are, interviewing some of those potential customers, and redefining what the market and the needs are based on conversations with potential customers
Entrepreneur in Residence (EIR) – Subject matter experts with backgrounds in finance, entrepreneurship, leadership, research (and more) who have been selected by LVG to provide guidance to participants
Instructor – The person who provides curriculum content and feedback to I-Corps participants, generally someone with an advanced degree who has knowledge of research, commercialization of technology and Lean Launchpad
Customers – People you will interview to discover more about the market, also referred to as interviewees (you will not be "selling" your product or technology to them)
Sample Calendar for I-Corps Cohorts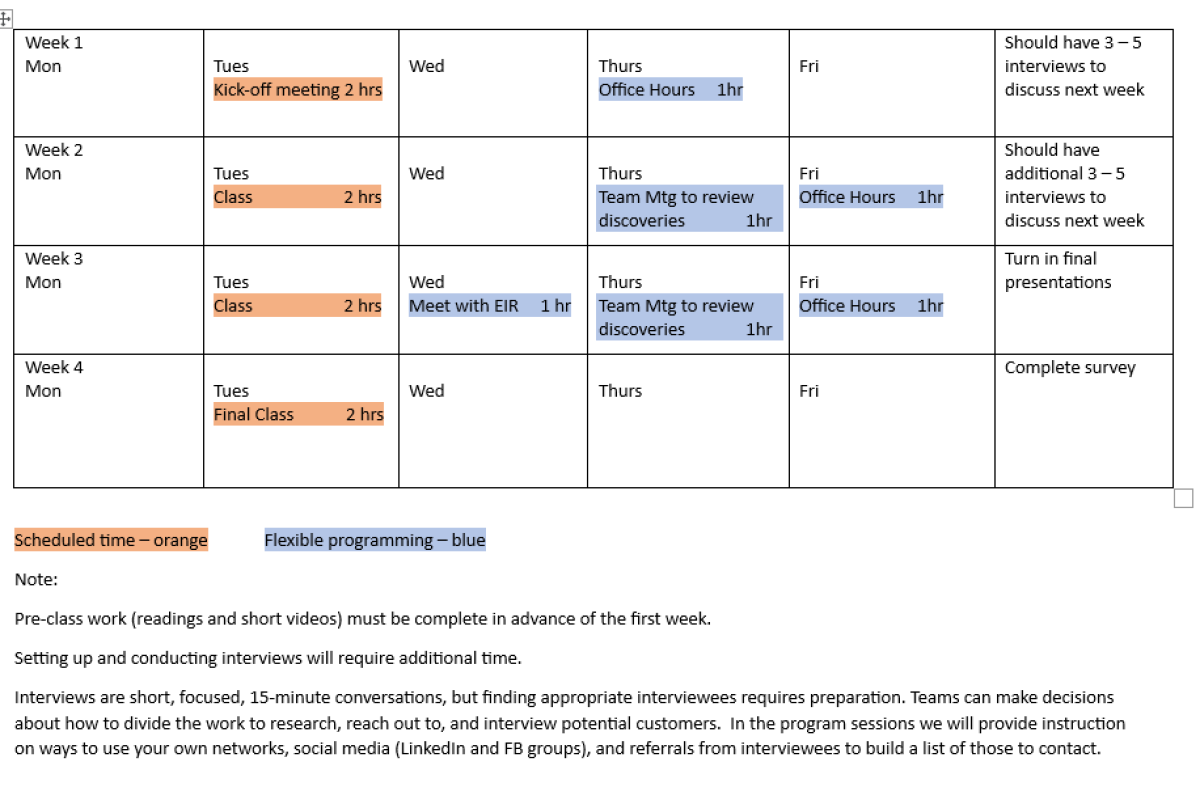 UVA I-Corps Mid-South Hub Contact
Dawn Kidd
Email: dawnkidd@virginia.edu