Where research gets real
We partner with faculty, researchers, and investors to bring innovations discovered at UVA to the marketplace.
Technology Transfer
Learn more about how we bring ideas to the marketplace—and how you can apply your talents and resources.
Learn More
Disclose Your Invention
Or just share your new research ideas or discoveries. At whatever stage of the process you're in, we want to hear from you.
Get in Touch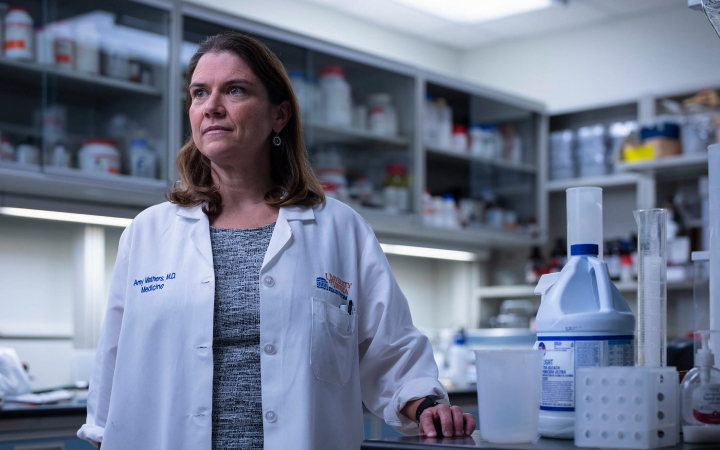 I'm grateful to have the UVA Licensing & Ventures Group as a partner in helping navigate industry requests, and I look to their expertise to help us identify commercialization opportunities for the [sink] lab.
Amy Mathers, M.D.
Associate Professor of Medicine and Pathology, Division of Infectious Diseases and International Health, UVA